A Star Trek Sim / Star Trek RPG
| | |
| --- | --- |
| Captain's Quarters | |
| Crew's Quarters | |
| Ship's Logs | |
| Mission Statement | |
| Billets (Openings) | |
| Star Trek Rank Insignia | |
| Star Trek Sim Guides | |
| Star Trek Buddy Icons | |
| Star Trek Blueprints | |
| Departments and Logos | |
| New Projects/ Seasonal Work/News and Updates | |
| Explore the Galaxy (Links) | |
| Trailers for our RPG | |
| Ethnic Recipes | |
| Eagle's Nest Lounge | |
| Klingon Dictionary | |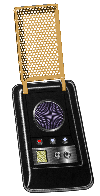 Click here to contact us via the communicator
OR
Join our Star Trek Sim, based on the Original Series (TOS)!

Wanted!
KLINGONS!
1)For simming against in the days of TOS
Contact NouriKemat@aol.com
2) To join or ally with an honorable ancient Klingon House, House of Kemat
GO TO Klingon House: tuq qimat
3)For DS9 Era Klingon Sim Group
Klingon Sim
4)For a commercial,
House of Kemat was asked to help with a casting call for a commercial to appear on Comedy Central
5)For the Klingon Dictionary Project,
House of Kemat has a Klingon Dictionary geared for Klingon RPG "use in the heat of battle". Check it out and send us your comments!
6)For a Star Trek game to be released next year,
House of Kemat and the USS Eagle have been asked to help Mattel, that fine toy company, with Star Trek testers and advertising for their new twenty questions AI game. Check it out and send us your comments!


PARENTS AND CHILDREN!

Attention Parents-STAR TREK RPG GROUP FORMING FOR YOUNGER SIMMERS: The USS Eaglet NCC 008-013 is now forming. If you would like your children (ages 8 to 13) to sim in a totally G rated environment, please contact me at NouriKemat@aol.com . This Star Trek Sim Group will be based on the Original Series movie era just like the USS Eagle but will be totally geared toward a younger audience. We will be teaching them how to sim, team work and some science. Parents are welcome to join and sim along side their children. Click here for more information: USS Eaglet, a children's Star Trek sim group game.

"REAL LIFE" HEROES!!!

Yes, I mean you! Volunteer your time and money! Make a difference in someone's life!

GO TO The Help Someone on Planet Earth Page

What's new?

Don Lanning sends us photographs of his special effects work for the alien masks in the new Star Trek movie

Star Trek Animations and Cartoons for our RPG Group

Blueprints for our Oberth ship

Star Trek Sim Awards and Honors Page

Executive Summaries
Summaries and listings of stories,episodes and logs for our Star Trek role playing game," The Adventures of the USS Eagle"

Pictures from the Star Trek Convention Los Angeles 2004
Three Pages of pictures. See James (Jimmy) Doohan (Scotty) receive his star on Hollywood Blvd. Star Trek Las Vegas Convention 2006 pictures will be added when available.

Star Trek Buddy Icon Page

Star Trek Rank Insignia Page

Captain's Logs from our Star Trek Sim Group
More stories for our Star Trek RPG Group! Always in progress! More have been posted!!

Star Trek Sim Chat: Chatlog Page

Star Trek Banner Page

Images of our Oberth Class Ship

Our Star Trek Sim's Shuttles- Type I and II, Submersible and Worker Bee

Star Trek Sim Recipes
Ethnic and family recipes for our Star Trek Sim characters: Chinese Dumplings, Greek Egg Lemon Soup, Romanian Mititei, Romanian Sarmale, Russian Cabbage Rolls, Syrian Lentils, Norwegian Reindeer Steaks, Italian Pesto, Greek Cookies and MORE !

Star Trek Sim Departments
Engineering, Medical (Sickbay), Science, Security - See a list of department logos/symbols, stories, sim guides, cartoon images, characters, and MORE !

Star Trek Sim "Happy Holidays"/ "Greeting Card" Page from our sim group


Click here for Red Cross webpage to help Katrina victims and others!
Click here to help tsunami victims!
Non Profit Charities Page
New Project! Please email me to add a link for your favorite non profit charities. We will be beginning a page devoted to non profit charities to help others. Volunteer your time and money! Make a difference in someone's life!

Volunteers wanted for web page projects: Do you enjoy Star Trek? Are you a talented voice actor, actor or model who'd like some free publicity on the web for helping us out? If so please contact me at NouriKemat@aol.com for details!



Please visit and Stay "tuned" to our "Star Trek Show" and come again soon.

This Star Trek web site is constantly being updated.

Thank you/ Shee-shee/ Efkhatheesto!

Copyrights: Paramount owns the rights to Star Trek. This Star Trek sim / rpg is a non profit group, whose purpose is entertainment and education. Any works designed, displayed or created on this sim web page or others that do not belong to Paramount belong to their respective creators.

Other Star Trek Sim Group Games:



Pandora's Box, SI: Intel PBEM Group
Starfleet Intelligence's latest and greatest experimental spy ship in this Star Trek PBEM."Pandora's Box... Some things are best left unopened."

KLIN, Klingon Long-range Imperial Navy
Hybrid live and PBEM sim that takes on the Dominion behind enemy lines during the Dominion War."Today IS a good day to die! Apply now!"

GNEC, Gagh No Extra Charge: Klingon PBEM Group
Time traveling TOS Klingons get trapped in 1960s Earth in this comedy RPG working at a restaurant. "Don't forget to tip!"

Adventures of a TOS Tramp Freighter,Star Trek PBEM
Star Trek PBEM that travels around the galaxy looking for their next gig. "No job that pays big is too small for our group."

Star Trek Sanctuary Star Trek PBEM Group
Star Trek PBEM where spies, witnesses and villains get a new start a new life."Sanctuary: Paradise or Prison?"

USS Eaglet, a children's live Star Trek sim
Players ages 8-13 may play in this Star Trek RPG game."IDIC. Infinite Diversity in Infinite Combinations."



Non Star Trek sim - Stargate Sim Group - Stargate RPG Group:

Stargate RPG, Stargate PBEM, Stargate Omoa, Stargate Manoa, Stargate Eldorado
The Mayan doomsday calendar counts down! Join before 2012 or it may be too late!!

Projects on Hold:

Downloads

Current Mission Summaries

Thank you for visiting Eagle Group Games, a collection of sims and RPGs including live Star Trek sims and PBEMS for different science fiction genre and other genres. Joining is open to individuals and existing sims, sim groups and role play clubs.