Star Trek Sim /Original Series RPG
USS Eagle, NCC 2185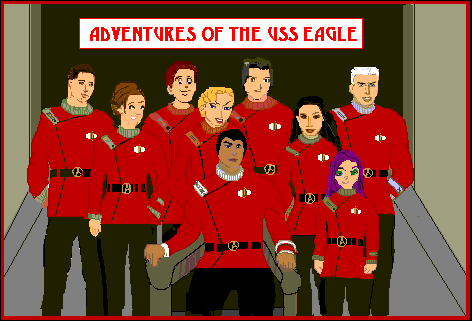 Crew's Quarters: Senior Officers and Department Heads

Click the moving TOS symbol to learn more about each character**
| | | | |
| --- | --- | --- | --- |
| | Captain Kematsopoulos * | Commanding Officer | |
| | Commander Cline* | Executive Officer & Chief Science Officer | |
| | CDR Valentina Tsiolkovsky | Acting Chief Engineer | |
| | LCDR Lahrs Unstoffe* | Chief Security Officer | |
| | LCDR Laleia-Lii* | Chief Medical Officer | |
Click below for:
Junior Officers and Enlisted Quarters
Former Crew Quarters
Guest Aliens and Other Characters
The main page of our Star Trek RPG

Click here to find out what billets (positions) are open.
We are looking for more players and characters!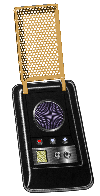 Click here to contact us
OR
Join our Star Trek Sim!

* Denotes regular crew
** Please note that not all of our Star Trek characters have connected pages at this time. These are denoted with the static TOS symbol.
*** Additional
Click here for details to join a Klingon House!
Click here for details on a new Klingon sim!