Star Trek Sim /Star Trek RPG
USS Eagle, NCC 2185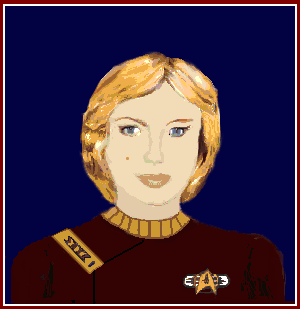 Commander Valentina Tsiolkovsky's Quarters
Chief Engineering Officer


Starfleet Personnel File

Narrative Logs
Room Service
What's on the Menu?
Decisions, Part One
Decisions, Part Three
Decisions, Part Four
For Everything There Is a Season, Parts One through Three

Personal Logs
CENG: Personal Log Stardate 200612.28

Joint Logs
Stardate 200607.13: CDR Tsiolkovsky and Dr. Isa
Decisions, Part Five
Decisions, Part Six
O, What a Tangled Web We Weave, Part One
O, What a Tangled Web We Weave, Part Two

CDR Tsiolkovsky's Family Russian Recipes/Russian Food

Val's Off Duty Page -IN PROGRESS.

Full sized image of CDR Tsiolkovsky in her Star Trek Original Series Movies Uniform ("Monster Maroon" Uniform)

Commander rank insignia pin

CDR rank insignia and rating as worn on left sleeve for the Original Series movies

About the character-Page in progress
Visit the main page of our Star Trek sim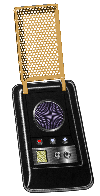 Please click here to contact us
OR
Join our Star Trek Sim Group based on the Original Series Movies!