Our Star Trek Sim / RPG
USS Eagle, NCC 2185

MISSION AND STORYLINE SUMMARIES


BRIEF SYNOPSIS OF CURRENT STAR TREK RPG STORY LINE: Alien invaders took over control of the USS Eagle and sent it through a mysterious wormhole to an anomaly on the other side. The Eagle suffered serious collateral damage due to the unusual forces of the wormhole. For what purpose have the aliens taken the ship to the anomaly? We do not yet know. The ship needs major repairs and parts. The crew needs to fight off the aliens, make the repairs, try to get out of the anomaly and get a mysterious guest onboard the Eagle safely to Federation authorities and protection services.


Current Storyline/Series:"What's on the Menu?"
Current Sim Summary

Last Sim Summary, update to present is in progress

Click here to view a chat log

from our live sim in an AOL / AIM chatroom for one of our

Star Trek Sim episodes from the story above

Previous Storyline/Series:"More Than We Bargained For"
Orders
Brief Summary


Previous Storyline/Series:"The Race for Space"
Orders
Brief Synopsis of Current Episodes in this Storyline - Update in progress
Previous Summaries


Previous Storyline/Series: "More Questions Than Answers"
Sirius South-REVISION IN PROGRESS
Countdown to Armageddon

Stories/Logs for the series above

Visit the main page page of our Star Trek RPG based on the Original Series Movies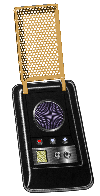 Click here to contact us
OR
Join our Star Trek Sim!


<! DARK GOLD ---996633>