The Unstoffe Family's Recipes- Fish Soup/Fiskesuppe
This Norwegian recipe page is in progress!
In the Star Trek sim , the USS Eagle, we play a variety of characters from different cultures and different worlds. A sim is an online role playing game. Ours is played in a chatroom. We type in text and play characters in a story.

This is a page for the Chief Security Officer's family and culture. It is written as if he posted it.

If you would like information on our Star Trek RPG just email me or check out the rest of this web page with the links below.

Norwegian Fish Soup- Fiskesuppe
from the Unstoffe Family



Ingredients

Fish heads, bones and skin of fish that are not cod to make boullion
Celery to make boullion
Carrots to make boullion
Parsley to make boullion
3 teaspoons butter
3 tablespoons flour
1 tablespoon minced chives
0.5 cup sliced cooked carrot
2 egg yolks
Pieces of fish
Bouquet garni
Salt
Pepper


Prep:

1. Put fish heads and parts above into a pot with water and add carrots, parsley and celery.
2. Simmer for about halfand hour to make a strong boullion.
3. Add the butter.
4. Strain for the boullion to use below.

Directions:

1. Add one quart of the newly made strong boullion to a pot.
2. Add chives, fish pieces, sliced carrots and bouquet garni.
3. Heat thoroughly.
4. Near the end remove a small quantity of broth.
5. Add in a separate bowl to the egg yolks and beat well.
6. Add to the cooking pot.
7. Add salt and pepper to taste.



Please email me if you try it and let me know how it went. Tusen takk!/ Thank you




Click here to visit the main page of our Star Trek sim
Visit Our Chief Security Officer's Quarters
Read the Starfleet personnel file for LCDR Unstoffe
View Star Trek Sim logs for our CSEC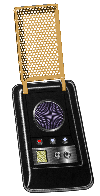 Please click here to contact us
OR
Join our Star Trek RPG!


"Feel at home no matter how many light years away from it you are!!"

Our Star Trek Sim's Recipes:

Norwegian Recipes: Beet Salad (Rodbet Salat)
Norwegian Recipes: Fish Soup (Fiskesuppe)
Norwegian Recipes: Fish Balls (Fiskeboller)
Norwegian Recipes: Trout and Sour Cream (Orret i Flote)
Norwegian Recipes: Reindeer (Rensdyrstek)
Norwegian Recipes: Fruit Pudding (Fruktgrot)

Chinese Recipes
English Recipes
Greek Recipes
Italian Recipes
Romanian Recipes
Russian Recipes
Syrian Recipes

List of Ethnic Recipes for our Star Trek Sim / Star Trek RPG