Leah's Macaroni and Cheese with Ham
In the Star Trek sim , the USS Eagle, we play a variety of characters from different cultures and different worlds. A sim is an online role playing game. Ours is played in a chatroom. We type in text and play characters in a story.

This is a page for the LT Richards' family and culture. It is written as if she posted it. She is half Chinese and half American and likes to avoid cooking and Ensign Hanson. If you would like information on our Star Trek RPG just email me or check out the rest of this web page with the links below. The recipe comes from her father's side of her family.

Macaroni and Cheese with Ham
Feeds Six


Ingredients

3 Tbs butter or margarine
2 Tbs flour
4 cups low-fat milk
1 Tbs Dijon mustard
1/4 tsp salt
1/8 tsp freshly grated nutmeg
1/8 tsp cayenne pepper
1 onion, chopped
1/2 pound smoked, cooked ham, cut into 1/4 inch pieces
2 1/2 cups grated cheddar cheese
*3/4 pound elbow macaroni
1/2 cup grated Parmesan cheese

Prep:

1. Heat water for the pasta in a large saucepan
2. Heat the oven to 400 degrees
3. Heat 2 Tbs of the butter in a 2-quart saucepan over low heat until foaming.
4. Add the flour and cook, stirring for 2 minutes
5. Gradually stir in the milk and continue to stir until the mixture is smooth.
6. Stir in the mustard, salt, nutmeg and cayenne.
7. Heat the remaining butter in a large skillet over medium heat.
8. Add the onions and cook, stirring, for 4 or 5 minutes until softened.
9. Add the ham and cook for an additional 10 to 12 miutes until the excess liquid has evaporated.
10. Gradually add the cheddar cheese to the white sauce, stirring after each addition, until melted. Add the mushroom mixture and stir well to combine.
11. Meanwhile, cook the pasta for 12 to 15 minutes until tender. Drain well in a colander.
12. Spoon half the macaroni into a buttered, 3-quart baking dish.
13. Add half the sauce and stir gently to combine.
14. Top with the remaining macaroni and pour the remaining sauce over it.
15. Sprinkle with the Parmesean cheese and bake for 20 minutes.




Please email me if you try it and let me know how it went. Thank you Enjoy!





Click here to visit the main page of our Star Trek sim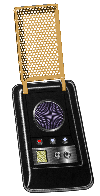 Please click here to contact us
OR
Join our Star Trek RPG!


"Feel at home no matter how many light years away from it you are!!"

Our Star Trek Sim's Recipes:

American Recipes: Macaroni and Cheese with Ham
American Recipes: Oatmeal Cookies
American Recipes: Fortune Cookies

Chinese Recipes
English Recipes
Greek Recipes
Italian Recipes
Norwegian Recipes
Romanian Recipes
Russian Recipes

List of Ethnic Recipes for our Star Trek Sim / Star Trek RPG