Star Trek Sim /Star Trek RPG
USS Eagle, NCC 2185


STARFLEET PERSONNEL FILE -- Ensign Alexi Sasha Valderkev
Rank:Ensign (ENS)
Current Assignment: Assistant Engineer, USS Eagle NCC 2185
Full Name: Alexi Sasha Valderkev
Nickname (If any): None as of yet
Date of Birth: July 24, 2270
Place of Birth: Ural Mountains, Russia
Parents: and Anya Valderkev
Race: Human
Sex: Male
Marital Status: Single
Hair Color: Black
Eye Color: Green
Height: 6 foot 3 inches
Weight: 210 pounds
Health: Alexi is in peak physical form, has had no major illnesses or surgeries, and all vaccinations are currently up-to-date.

Education: Primary education received in schools in Russia and England. Graduated in the top five percent of his class at Starfleet Academy's Engineering College. Also received high marks in shuttle and fighter piloting, which was taken as a supplementary course at Starfleet Academy

Languages: Alexi speaks fluent Russian and English, and has an interest in other languages, specifically those of non-Terran origin.

Service Awards: Commendations in Engineering, marksmanship, and piloting

Starfleet Career Summary: Recent Starfleet Academy Graduate, currently awaiting first assignment

History: Alexi was born in a remote part of the Ural Mountans and spent most of his early childhood and later his summers on his Grandfather's sheep ranch. It is here where he was taught how to shoot, in order to protect the livestock from predators, and to survive outside in the cold Russian climate. Alexi has been interested in mechanical things since his childhood. His father was a civilian engineer, and Alexi would watch him work on small projects at home, which originally sparked his interest in the field. His mother was a prima ballerina in the Russian ballet, and would often be away for months at a time on tour. Despite his parents often being away, he comes from a warm and stable family. He attended school in Moscow and later London for highschool, before attending Starfleet Academy.


Return to the main page of our Star Trek sim
Visit Valderkev's quarters
Visit the crew's quarters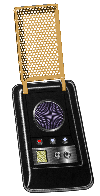 Please click here to contact us
OR
Join our Star Trek Sim!