Star Trek Sim /Star Trek RPG
USS Eagle, NCC 2185


STARFLEET PERSONNEL FILE -- Ensign Charles Winthorpe II
Rank: Ensign (ENS)
Current Assignment: Assistant Security Officer, USS Eagle NCC 2185

Full Name: Charles Winthorpe II
Nickname: Winny
Date of Birth: Oct 18, 2265

Age: 28
Place of Birth: Sussex, England, Earth
Father: Charles Winthorpe
Mother: Dead
Race: Human
Sex: Male
Marital Status: Single
Hair Color: Black
Eye Color: Brown
Height: 6"2
Weight: 210 lbs
Health: fine
Languages: English, Vulcan, Latin

Special Abilities or Skills: good at Poker, Martial Arts Karate Black Belt, Ancient weapons use (fencing and firearms), combat sims, crack shot with a phaser pistol winning shooting competitions at the academy, Reasonable at chess.

Education: Eaton primary School, Hastings High School Grad 2283, Oxford University, B.A (Majoring In History/Politics of Earth, Minoring in Economics) 2286, M.A L.L.B Law 2288 (specializing in criminal law and investigation) Graduated 7th in class making him an exceptional Solicitor


Starfleet Career Summary:

Starfleet Academy: 2288-2293

2288 – 2289 Cadet 1st Year General Studies Cadet Starfleet Academy
2289 – 2290 Cadet 2nd Year Security/Tactical Cadet Starfleet Academy
2290 – 2391 Cadet 3rd Year Security/Tactical Cadet Starfleet Academy
2291 – 2292 Cadet 4th Year Security/Tactical Cadet Starfleet Academy
2292 – 2293 Cadet 5th Year Advanced Studies: Law Starfleet Academy


2393 Graduated and Commissioned as Ensign Posted to U.S.S Eagle


Charles Finished S.F.A very well 12th overall in his class. He won the academies marksmanship competition 3 years in a row he was runner up in 2 (He was struggling to keep on his tech courses and thus hadn't the time to practice in the last few years) He was Academy fencing champion for his first 3 years and runner up for his last 2 as very agile young man named Dexter joined the academy and in his freshmen year and defeated Winny in the finals for his last 2 years damn that kid was good and very very quick! Winny hosted (and did exceedingly well) poker games in his dorm room.

What shoreleave time he had he spent at home with father and horse Warduke.

Performed well in his written assignments, administration and applied tactics and learning the regs and rules of the Federation and Starfleet (his lawyer training made this simple) the 5th year he took an extra year in Federation Law so he could be posted as an MP or JAG officer if needed did very well finishing at the top of his class as he already had a good grounding in the law from Oxford and while there was many differences the basics were the same.

Did poorly however in his understanding of the technology and repairing it (Winny is fine at guessing the enemies (ships or squads of people) next move and at using his weapons to disable them, he was much less interested in repairing said technology "they have engineers for that" or learning its ins and outs (he can use a computer just don't ask him to fix it, jury rig it, or even upgrade it) this deficiency was probably responsible for him not graduating higher in his class.

Got along well with others, made a few close friends including some of his teachers (he bonded with the teachers sometimes better as he was older then most of the boys at the academy starting so late (the history teacher Cmdr Wolf Ritter was surprised at his love and knowledge in his subject and they played chess together at lunch) he made friends with an engineering student an Andorian who was tutoring him (to keep him from failing Tac Systems Tech 101) who graduated 1 year ahead of him. He and his human roommate Eric, (who was taking the Conn course) graduated together and still correspond warmly and often, they are hoping that they both land a berth together one day.

(He played chess with a Vulcan science student Ston regularly and taught him how to play cards including 3 card monte)
The 3 of them became and remain close friends.


Services Awards: Many S.F.A Marksmenship, and, Fencing Awards and Trophies, SFA Commandants Honour list for being in top 5% of his Graduating class, Oxford Dean of Law's Honours List, SFA Commandants Citation for being the top 5th year Law Student, 2nd Degree Black Belt.

History: Charles descends from the family of the Duke Buckingham his family still lives on the Ducal Estate, this home has been passed down since 1500's from the Dukes of his family and is one of the oldest houses in England. He is an only child, His father owns several estates in England but this is the biggest, nicest, and oldest. His mother died a week after his birth of a rare birth complication.

His Father spends time running family business as Chair of the board, and, now CEO, and, President, as well, of Winthorpe and Son real estate speculation, and investments, which he very much wanted to pass to Winny his only son and heir to take over from him so he could retire and do other things. He's 65.

It is said of Charles only surviving relative that he can buy from a Scotsman and sell to Harry Mudd and still make a profit! The unofficial company slogan is "if we don't make you 5% more then another fund, your money cheerfully refunded!") his son is knowable in the business but credits don't drive him like his father and he finds it tedious, Charles Winthorpe does not approve at all of his sons joining the service and does not understand why he would leave peace, prosperity, and security, to join Starfleet and get himself killed. Although as his son points out there has been a Winthorpe in the army since the Napoleonic Wars of 1809 where one distinguished himself so highly he rose from Lt to Major General in Wellington's Army.

Hobbies/Interests: a deep knowledge and passion for earth political/military history, and the history of his family, collects historical military weapons (his room looks like an old earth armoury) and maps. Spends time watching movies with a swashbuckling themes like the gentleman pirate or the 4 musketeers anything where there is evil and injustice to fight damsels in distress to rescue and a heroic swordfight! he has also been know to practise his gambling, shooting and riding where he can, he enjoys horseback riding Warduke his horse in Somersett.

Likes: likes to behave like an officer and a gentleman and dresses the part.

Dislikes: likes to look his best and hates getting dirty or being forced to lie or break rules. HATES being called chuck or charley

Weaknesses: is terrified of snakes and is uncomfortable with heights.

Quirks: is fascinated by his ancestor who became a Major General in the Duke of Wellington's Peninsula army and tries to emulate him, is very rank conscious and is prim and proper at all times and expects the same from other people.

Ambitions: wishes to make his fortune himself and not inherit it, he doesn't like asking his father for $ or favours for his dad's considerable influence, wants to rise to command a starship so he can prove his dad wrong about Starfleet being a waste of his talents seeks adventure and action would probably ask for the most likely posting to see action.

Psychology Report: Understands and abides regulations most closely. Has English accent. A smart and brave man but old fashioned and inexperienced in the universe has spent much time in academia and in the board room but not in the real world. He is stubborn and wont back down when he thinks he is in the right, he is also hopelessly old fashioned with ladies and extremely honest. Has an Errol Flynn complex.




Visit Ensign Winthorpe's quarters- Logs and other fun things
Visit the main page of our Star Trek sim based on the original series (TOS)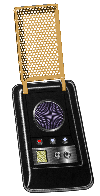 Please click here to contact us
OR
Join our Star Trek Sim!