Star Trek Sim / Star Trek RPG
USS Eagle, NCC 2185

Trailer for "The Race for Space"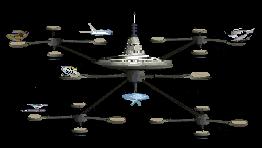 Onboard the USS Eagle, docked at Starbase Six...



"Captain! Incoming message from Starfleet command." Ensign Petrescu said excitedly. She was bored from leave at SB6 and eager to move on to a new adventure.

"Send it to my televiewer," he said activating the screen.

The face of Rear Admiral Flayton appeared as did the orders. (Please click here to read them and use your back key to return here.)

Captain Kematsopoulos finished reading and said, "Sounds like it could be serious. A Federation observation team has gone missing in a barbaric prespace flight culture. Cline, assemble an away team.COMMO tap into their planetary communications systems when we arrive. I want to know everything we can about these people. Helm, Bantos IV warp five! "





COME JOIN US!!
THURSDAYS AT 9:00 PM (2100) EASTERN
ON AIM
FOR THE CONTINUING ADVENTURES OF THE USS EAGLE.
PLEASE EMAIL "NOURIKEMAT@AOL.COM" IN ADVANCE
FOR YOUR INVITATION.
LIVE LONG AND PROSPER!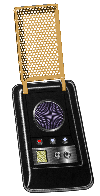 To contact us
OR
Join our Star Trek Sim
Please click the communicator