In Progress!


Uh oh...this looks familiar.... Choose wisely and fast! You can hear the Sandokhans searching for you...
Crevice 2: Been There and Done That....OR...One Sure Way to Pete's House for Dinner!
Meat Pete!!

Crevice 3
Crevice 4
Crevice 6
Go to the main page of our Star Trek RPG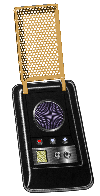 To contact us
OR
Join our Star Trek Sim based on the Original Series (TOS)!