Star Trek Sim / RPG
USS Eagle, NCC 2185

GUEST ALIEN LOGS


Title: The Forgotten, Part Two
Setting: A cafe outside the bar for the last scenes
Location: Darkest, dankest part of the station, Level 42

Alone and with three small children, Chalandra CHANGE!111111111

so hungry. Tiama skoodled under there as soon as she saw her mother turn away and resume the conversation.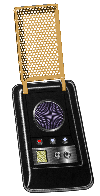 To contact us
OR
Join our Star Trek Sim!
Return to the main page for our Star Trek RPG

CODING IN PROGRESS