Star Trek Sim/ Star Trek RPG
USS Eagle, NCC 2185


CAPTAIN'S LOGS


Title: More Questions Than Answers: Countdown to Armageddon, Part Twenty One
Location: The USS Eagle
Setting: Sickbay

Meanwhile, in a back room in Sickbay, the CMO of the GSS Protectress and the CMO of the USS Eagle were locked in a telepathic download called the Golavaht. It was not going well for either of them...

NEXT LOG IS COMING SOON RIGHT HERE! PLEASE COME BACK LATER.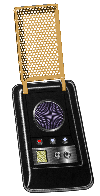 To contact us
OR
Join our Star Trek Sim!

Click below to view: