Star Trek Sim / Star Trek RPG
USS Eagle, NCC 2185

Nouri's Secret Page-- Captain Nouristao Kematsopoulos' Mun

If I looked like the real me inside. I would look like this fellow:

PICTURE COMING SOON

I've met him so you know. His personality is a lot like mine. Funny, witty and intensely intelligent. Remember it's my secret page and I don't have to be concerned about you thinking I have an ego because YOU SHOULDN"T BE HERE AT ALL!

Yes, I do things I never thought I would do here's a few.

1. Adopt a cute online pet



2. Take an online quiz

Lord of the Rings character I most resemble from those quizzes: Galadrial, full of honesty, goodness and light. Oh yes, and let's not forget...hair.

Hobbies:

When I am not out saving the galaxy or simming, I work on the sim web page, work on sim cartoons, work on sim stories, work on sim game... yes that means basically I have no life. But I have a great excuse for that but I am too private a person to even list that on my secret page!! Suffice it to say I am married so seriously,I do have a life but I enjoy simming and every aspect of running the RPG web site and doing things for the games and players and making custom characters whenever I can. Eventually I'll be working on some serious major IRL projects and research so at that point, I'll have to put my energy there. Until then it's sim, sim, sim.

I do volunteer work also but it's not posted here yet.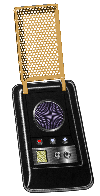 Please click here to contact us
OR
Join our Star Trek Sim based on the Original Series Movies!

Click below to view Captain's logs, stories and more:

Captain's Quarters

Captain's Logs for our Star Trek Sim based on the Original Series

Captain's Portraits, Original drawings by the simmer/author of his stories
(Please back click to return to this page.)